Forever I Will Praise You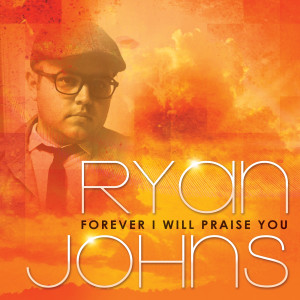 Every once in a while, we need to just get away. I decided to take some time off and relax for a few days at a lakehouse in Alabama that a family in our church owns. I spent the days writing songs, reading the Bible, and clearing my head. One day, after reading through a few chapters in Psalms, the melody of the song hit me "Who is like You, Lord in all the earth." And soon I was sitting on the couch writing lyrics and working out a chord chart. I recorded the audio on my phone and then let it sit.
I took the song home, and couldn't come up with a bridge, but I needed to get the song squared away and send to a few friends for critiquing. I setup my laptop and started recording away, and during the bridge interlude I started humming a few things and ad libbing and it just stuck as the bridge of the song.
A friend of mine, Kurt Kanhai was needing a new song for an artist he was producing and I told him I had something that was still in the "draft" stage, but he wanted me to send it on anyways. He, and the artist loved the song and they decided to record it. I had also sent it to a friend of mine in Columbia, Mississippi named Justin Conway and he loved the song and actually taught it at their conference "High Praise." It went over very well, and so then I decided to take the plunge and record the song myself.
Here are the lyrics!
Forever I Will Praise You
Copyright 2013 – Ryan Johns ASCAP
Verse 1
Who is like You, Lord in all the earth
Who can compare to Your great worth
Worthy of all praise, matchless is Your name
I'll sing a song of Your great name
Chorus
Forever I will praise You
I will lift my hands and praise You
For there is nobody like You
No one else deserves the praise like You do
Bridge
Who is like You Lord, in all the earth
No one can compare to Your great worth